Finally, I finished my design for my Flight Sim Racing Pit, and below in the pictures you can see what I will build.
Starting tomorrow with my first cuts 😉
I changed my first design ideas.
As I love Car Racing too, and as I do not have the space to build two sim pits, I will build a combined Flight- and Racing Rig.
It does not look very fancy, but it will work for both purposes, Car racing and flying in Flight Sim.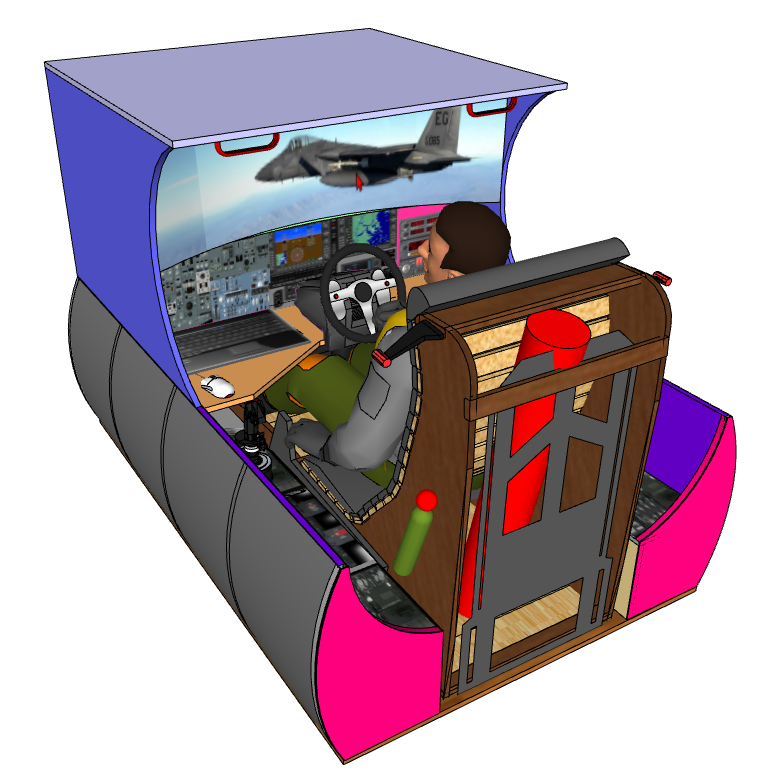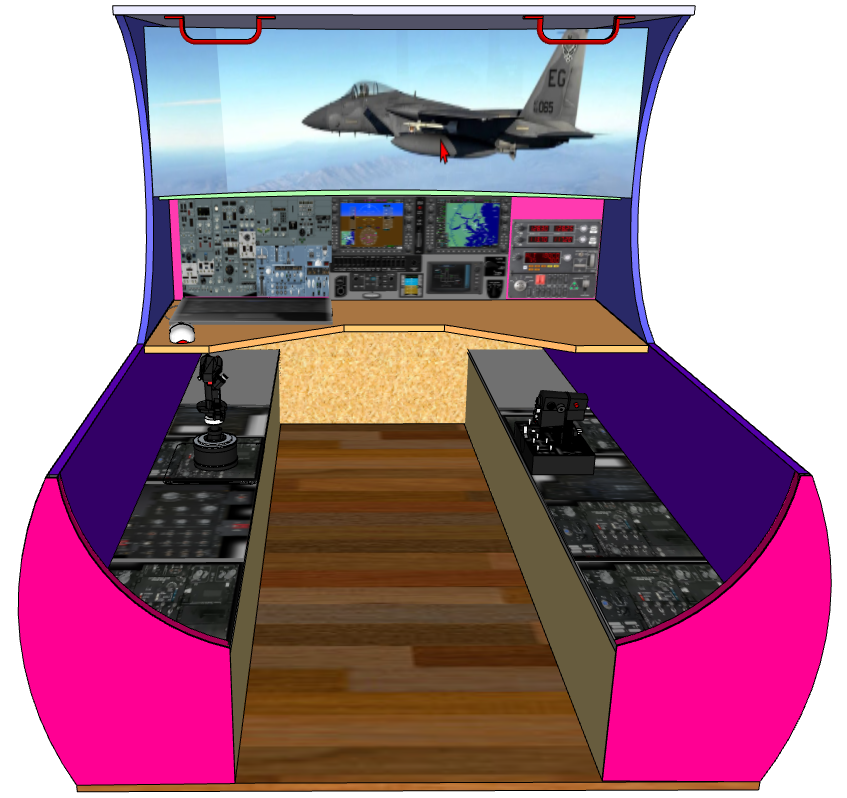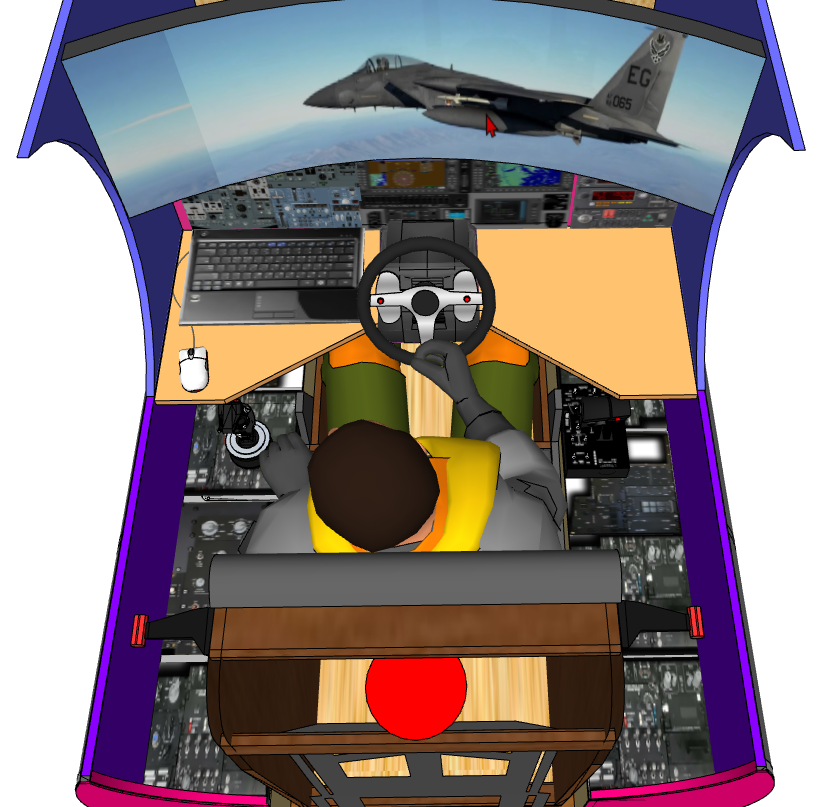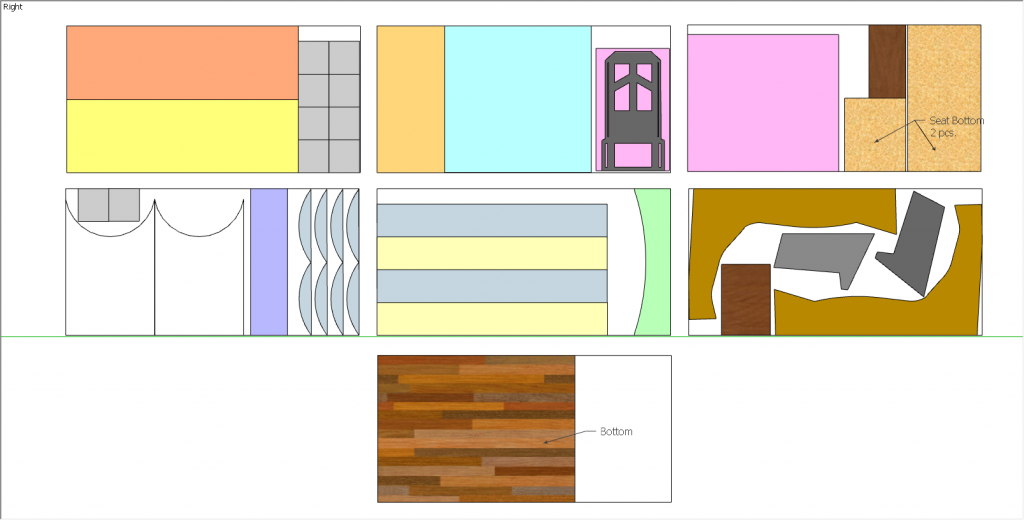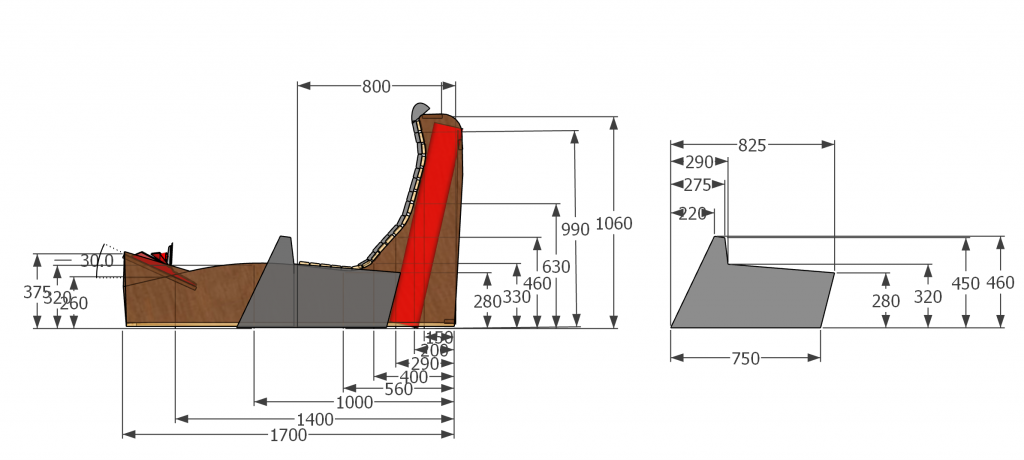 As I am living off-grid, power consumption was a BIG concern.
I ran the whole rig with an ROG Strix SCAR II gaming notebook computer.
I will use the 17″ monitor from the notebook, an additional 21″ monitor beside the notebook and an additional SAMSUNG 49″ ultra wide monitor as my main screen.
The two smaller monitors will especially useful in the Flight-Sim Mode, the two lower monitors will show maps and the instrumentation, the HUGE 49″ ultrawide monitor will be clear for an amazing view out of the cockpit window.
All flight simulators and racing software I use run to my surprise on the highest settings flawlessly with no overheating.
Many "Experts" told me that this will never work, the computer will permanently overheat and frame rates will be in the cellar…all BS, it works perfectly fine.
After all these negative comments in countless "Expert" forums, I considered even to run a desktop PC on a generator to power my rig.
Luckily, I did not follow these suggestions and did not go down this route.
My small 560W solar power rig handles everything fine with no problems, and especially I do not have to listen to a stinky and loud generator.
I will post pictures from the building process and the final product in the next days…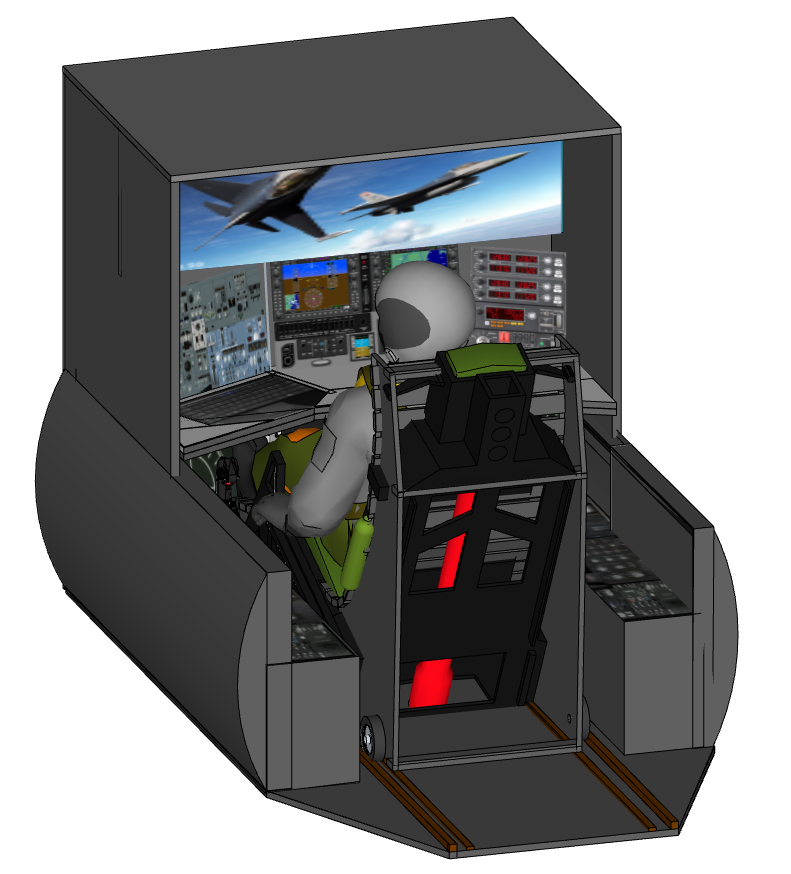 Finally, I finished my design for my Flight Sim Racing Pit, and below in the…